Author: Dylan Foster, Marketing Coordinator
Evolve or die. This sentiment, usually reserved for the animal kingdom, has particular relevance in today's physical retail environment. The traditional store must adapt in an increasingly digital world moving towards the convenience of e-commerce. Yet instead of opposable thumbs or camouflaged fur, the modern retailer is looking to experiential marketing to survive. Brands are strategically prioritizing the experience over the sale, transforming their retail locations into experiential destinations. Experiential marketing is the future for retailers who want to thrive, and these five brands are already tapping into this approach in order to cultivate connections and enhance brand loyalty with their audience.
Casper: The Dreamery
E-commerce mattress brand, Casper is giving busy New Yorkers an opportunity to trade in their stress and anxiety for a snuggle-worthy personal nook inside their pop in, pop out nap bar dubbed, "The Dreamery." Rather than pushing visitors to purchase a mattress, Casper is inviting guests to experience their products and more importantly, their brand ethos first-hand via 45-minute nap sessions. But this isn't just any old nap you'd take on your couch. We're talking pajamas, eye masks, Casper-branded socks and even a personalized note wishing you "sweet dreams." Did we mention the free cold brew awaiting your entry back into reality?
American Eagle: AE Studio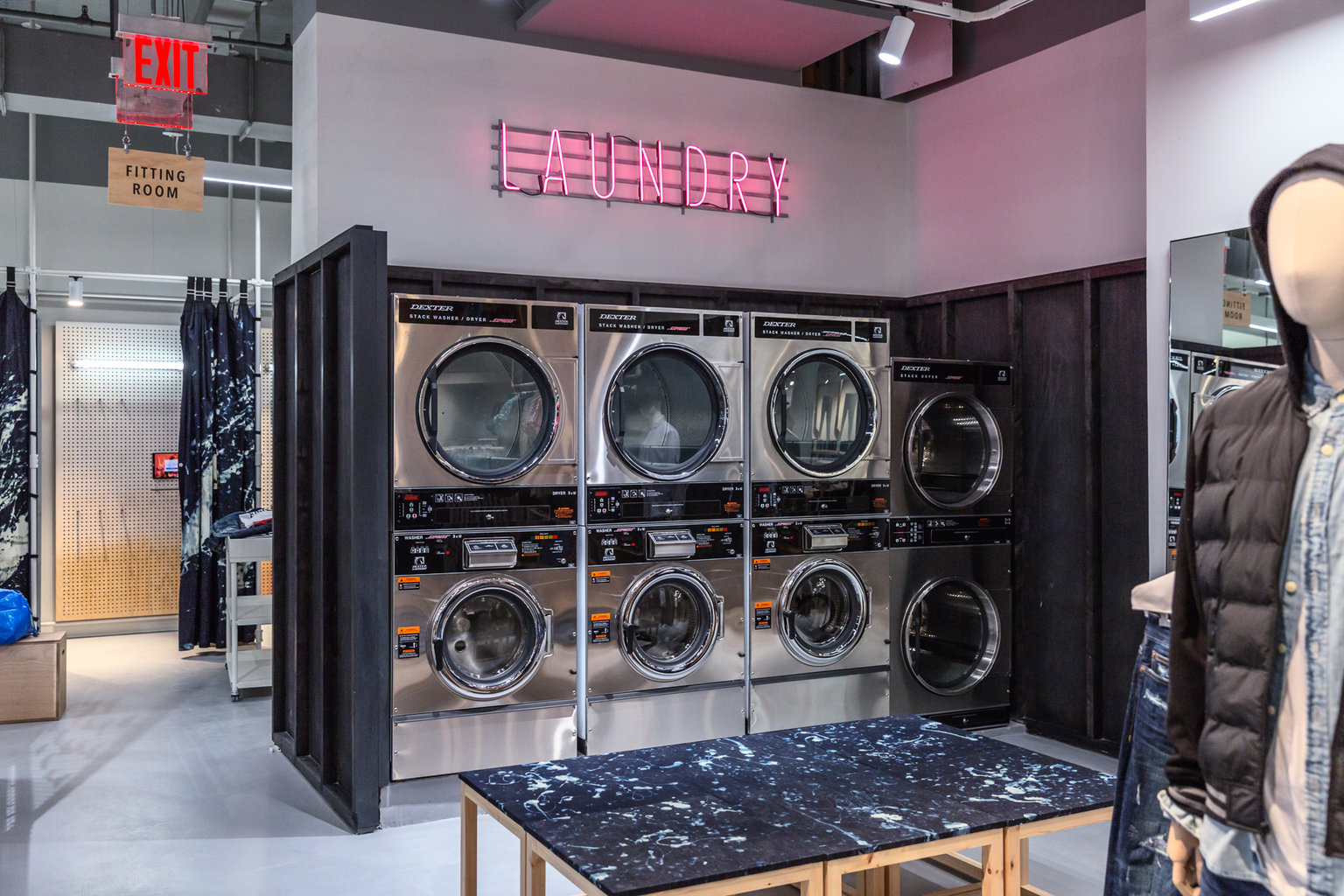 American Eagle is targeting a younger demographic with its very own immersive brand experience in NYC called "AE Studio." This hybrid retail space is stocked with washers and dryers, where students can do their laundry for free. While they wait, consumers can customize jeans in the Maker's Studio, create content with the brand's on-site social media team or simply hang out and study with friends in the studio bar. American Eagle's Global Brand President, Chad Kessler says that as the brand evolves, it wants to "create new brand experiences to inspire today's customer" and "invite customers to enjoy a unique brand experience, feel at home, and curate their distinct individual style."


Nike: Nike By Melrose

As a former Division 1 athlete (go Bears), I jump at EVERY opportunity to compete with, or alongside others. So when Nike opened its hybrid, retail-meets-experiential space, I had to check it out for myself. Nike By Melrose, an engaging brand experience in Los Angeles and trendy retail store, focuses on providing a premium in-store customer experience and an electrifying on-store (literally, on their rooftop) experiential event space. My own experience exploring Nike by Melrose speaks to its genius design. Just inside the entrance, NikePlus members can scan their personal member codes to score free swag at the Unlock Box: a digital vending machine stocked with ever-changing Nike goodies (I snagged a pair of Nike NBA socks). Guests can also roll up to the Sneaker Bar to talk with an expert who doubles as a stylist, helping you find the perfect shoe that fits your style and training needs.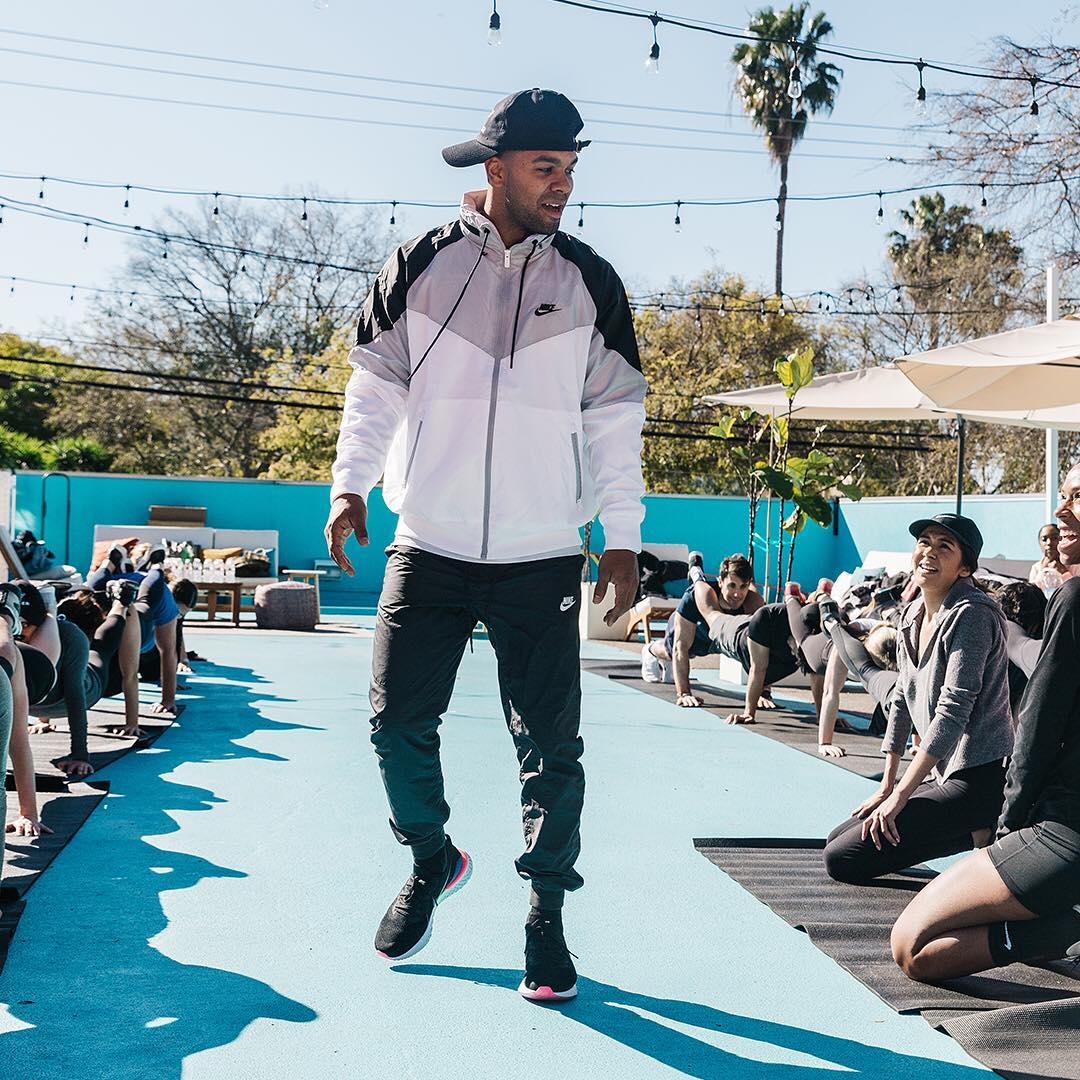 Just up the stairs, weekly workouts are held on the Nike by Melrose rooftop, free of charge. Led by elite trainers, you and a group of Angelenos train together and face off in friendly competition. On the day I visited, three teams were tasked with staying in a plank position on all fours - if you fall, your team loses. Who would want to let their squad down?! Friends are made. Spirits are lifted. You walk away feeling like Nike genuinely cares about your fitness, your health and your happiness. Hey, maybe it was just the free, organic post-workout smoothie, but I left feeling energized and excited to share my revitalized connection to the Nike brand.
Sonos: Concept Store
Before buying a product for your home, you probably want to touch and feel it. Sonos wants you to experience it. Based on the insight that people buy Sonos after listening to its exceptional quality at a friend's house, the brand launched its first retail store in New York City to bring this enthralling at-home audio experience in-store to visitors.
Upon entering, guests could choose between seven different "Listening Rooms," which replicated different environments you'd find in your own home. Guests streamed a song of their choice and sat back as the magic ensued. Downstairs, the multifunctional space hosted unique art installations, movie screenings and cultural talks. When asked about why Sonos made the investment in the space, former Sonos marketing director, Omar Gurnah says, "It is about putting the experience in front of people in their own environment for the first time." This is how the brand measured the store's success - not by sales, but rather through the amount of people who experienced what it's like to have a Sonos audio system in their own home.
Coach: Life Coach Pop-Up
Coach opened an interactive, week-long experiential pop-up in New York to encourage self-expression, reflection and growth. This museum-like adventure took guests on a journey through multiple rooms, each representing iconic New York locations. In the entry room, an entirely white replica of the New York Subway Station, visitors were encouraged to harness their inner street artist and add their personal mark to the pristine walls with paint and stickers.
An adjacent room, full of vintage arcade games, carnival decor and colorful lights, mirrored New York's historic Coney Island. The floor was even built from Coney Island's actual boardwalk, recovered from the Hurricane Sandy wreckage. Within the final room of this excursion, visitors explored a mysterious forest containing teepees and tents with tarot card readers, fortune-tellers and special performances from DJ's. Rather than walking out with a new handbag, guests left with lifted spirits, a renewed sense of self and a memorable, share-worthy brand experience in NYC.
Wrap-up
These five brands understand the importance of innovating in the retail space to stay ahead of the game. But with a shift toward experiential, will sales fall behind? Interestingly, by focusing on consumer interaction and engagement, sales may actually get a boost. 98% of consumers say that participating in an experience makes them more inclined to make a purchase. Rather than pushing for transactions, companies that foster brand interactions and curate unforgettable experiential marketing experiences will forge enduring, unique connections with their customers that can only be made IRL.