When we elevate a project and cause we're passionate about—we can't resist a humble brag. We've been working alongside RISE, a national nonprofit dedicated to eliminating racial discrimination and championing social justice through the sports community since 2019. Recently, there have been some exciting developments.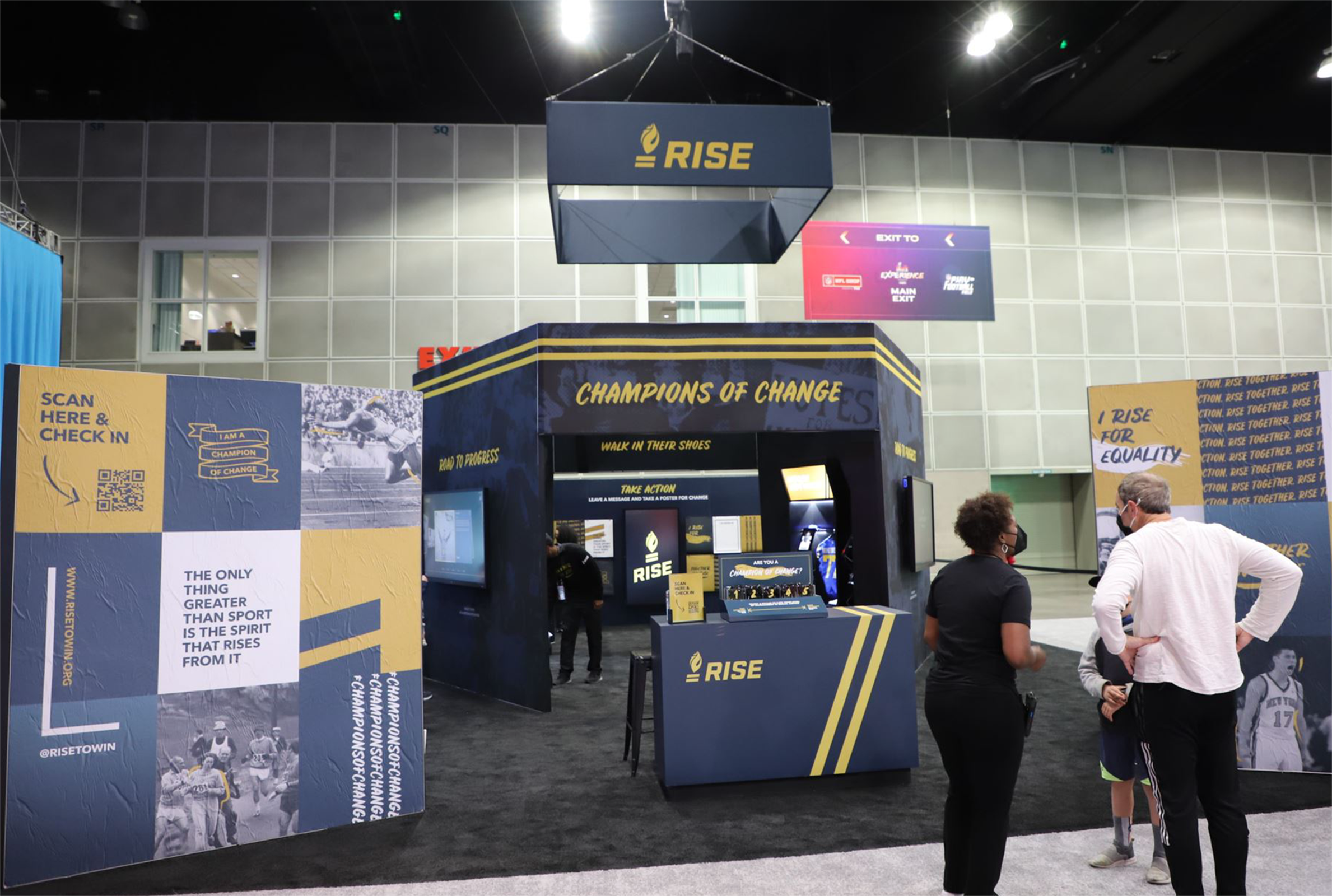 It all started at Super Bowl 2020. RISE came to us to help facilitate their Champions of Change activation, a physical space in both the stadium and the Super Bowl Experience, an event held in the days leading up to the Super Bowl. At Champions of Change, football fans could learn about the strides the sports community has made toward racial equity.
The activation included three elements:
1. Road to Progress
An interactive digital timeline about the intersection between sports and social justice—starting in 1919, with football's first black coach, Fritz Pollard.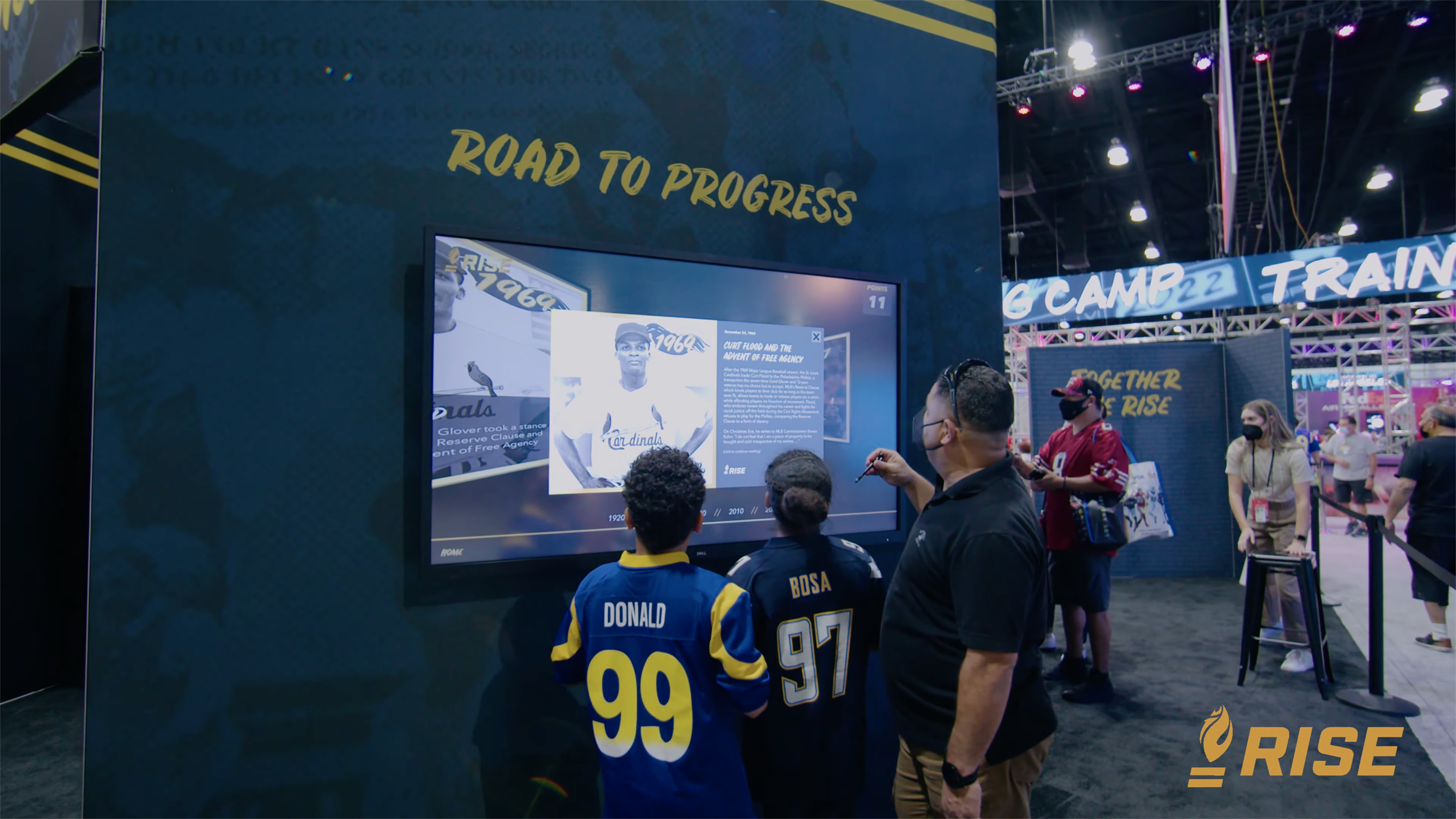 2. Walk in Their Shoes
A locker room featuring videos from prominent athletes and sports leaders (like the Denver Broncos' Justin Simmons), who shared their stories about racism and activism and encouraged the audience to take a stand.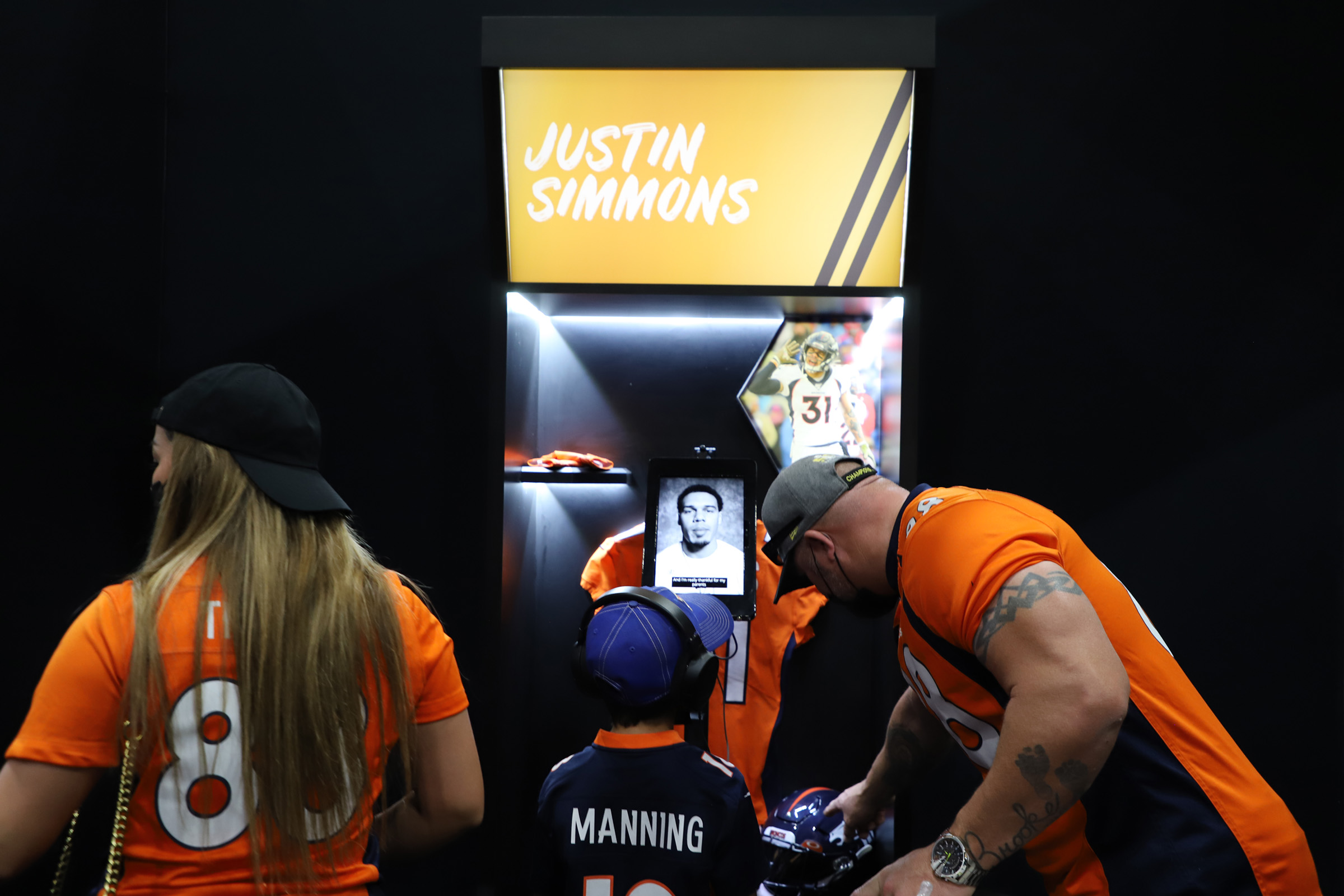 3. Rise to Action
Ultimately, people found themselves at a wall of posters where they could take the RISE pledge and leave messages of encouragement and inspiration. They were also invited to take a poster home to remind them of their pledge toward social justice.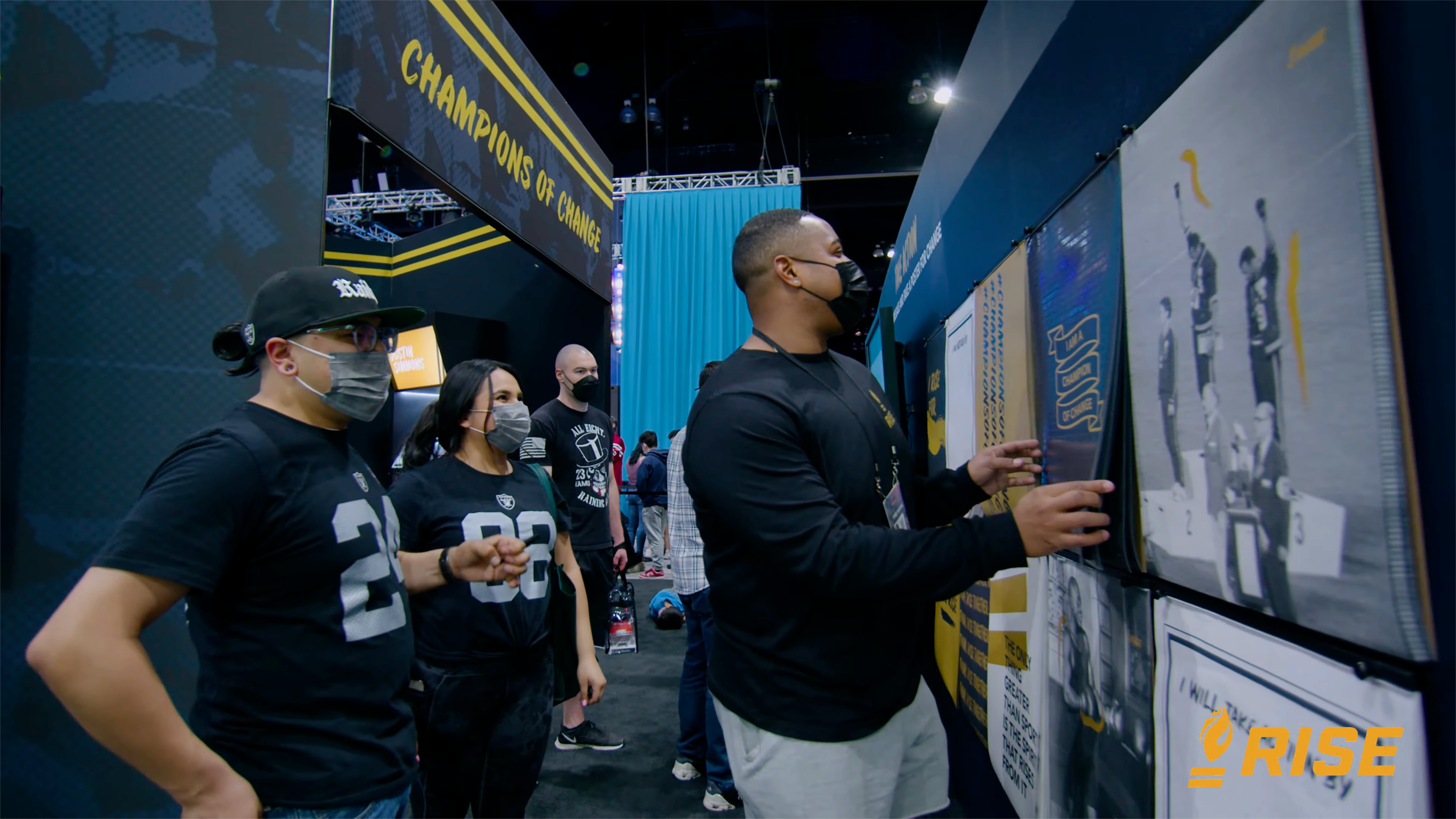 RISE was quickly asked by other partners to bring the activation to their fans. And these weren't just any events. We're talking about the Men's Final Four, US Track and Field World Championships, and the NASCAR Cup Series.
And what about the people who couldn't make it to any of those events? We made a digital version of the experience so those looking to educate themselves or create change could interact with Champions of Change from anywhere.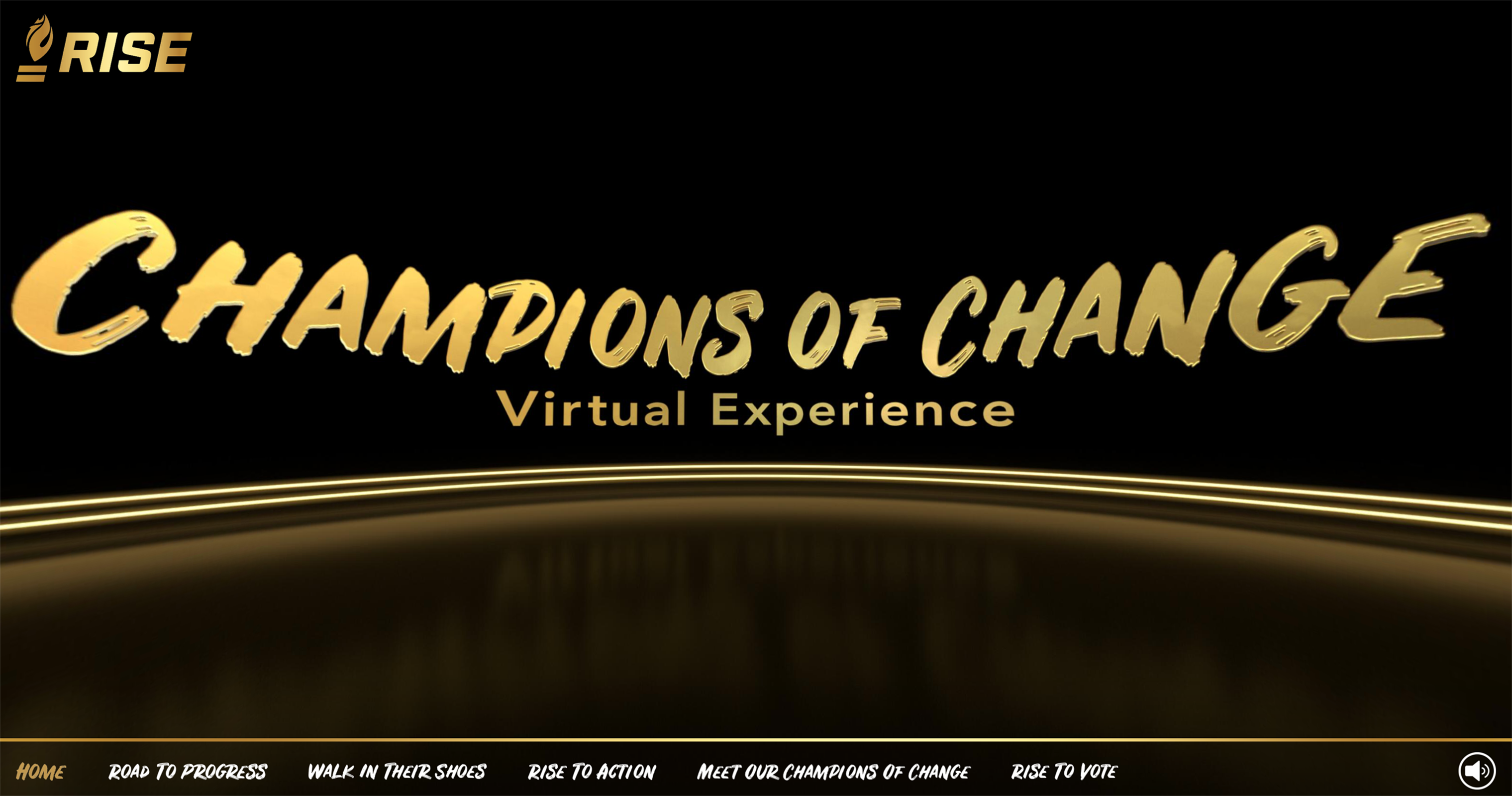 We now have eight variations of the digital experience customized to highlight athletes from specific teams, including the Timberwolves and Brooklyn Nets. The expansion has allowed RISE to educate and connect with more fans nationwide and has given over fifty athletes a platform to share their stories and use their voices to help create a more inclusive and equitable future.