BACK
Educating and inspiring fans.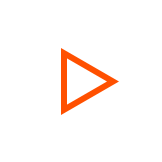 RISE
Champions of Change
RISE is a national nonprofit that educates and empowers the sports community to end racism, champion social justice, and improve race relations. Champions of Change—RISE's umbrella campaign that celebrates individuals who have led the way in the quest for racial equality and social justice–is an innovative fan experience, typically hosted in person at the Super Bowl, NCAA Championship, and other major sporting events.
During the pandemic, RISE and OBE transformed the physical Champions of Change Super Bowl LV activation into a virtual experience, giving access to fans across the globe. The 360-experience took fans on a multi-sensory journey designed to educate, evoke empathy and inspire action while highlighting the impact sports have on inspiring social change. Our responsibilities in 2020 included a 360 rebrand of Champions of Change, onsite production, physical and digital assets, staffing, activation enhancements, and KPI development and reporting. Our 2021 scope consisted of leading digital strategy, virtual experience design, athlete content capture and video production.
View the interactive timeline here.