BACK
Taking Nike+ members on a fun-filled adventure.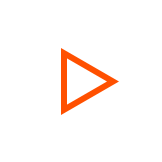 $24,785

IN RETAIL SALES

750k+

SOCIAL REACH

#1

SELLING SHOE AT NIKE LA'S RETAIL LOCATIONS
Nike
Go Tour Los Angeles
Nike wanted to get runners out of their bubbles in LA to rediscover their city and trial the newly released React 2.0 footwear. So, building off the 2018 launch of the first React sneaker (where we shut down the 90 in LA for a 10k race), we invited runners on a tactile experience where they could touch, play, move, explore and go. We designed and transformed a double-decker bus, wrapped it in vibrant Nike React branding and lined the interior with the same material used in the shoes—foam. Just like the sneakers, cushion seats gave riders a sense of inflation, squishy balls and pillows provided maximum comfort, and a spring shoe display showed off the shoes' bounciness. We took riders to 11 different neighborhoods and running routes throughout LA and hyped them with Nike Running coaches, inspiring them to #gomoregetmore.