BACK
Creating an interactive experience that educates and engages IOC members, city planners and architects.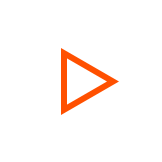 4

OLYMPIC COMMITTEE DINNERS HOSTED FOR DOW

8.5K

BOBSLED SIMULATOR PARTICIPANTS

10K+

SOCHI HOUSE ATTENDEES
Dow
London Games 2012

In their first year as a top sponsor of the Olympic Games, Dow hired OBE to develop customer communication touch points to describe their very complex list of Dow Solutions and products in an engaging manner.
We created a 3D model of an Olympic City - designed to the detail of an architectural model. Each of the buildings could be picked up and placed on a Microsoft Surface 2 table, allowing customers to deconstruct an Olympic site and uncover the Dow solutions within.
Additionally - as a partner of the 2014 Sochi Winter Olympic Games - Dow had a public-facing presence within Russia's National Hospitality House. For this experience, we curated (3) Dow-branded bobsled simulators and a photo op with a real bobsled.