BACK
Motivating thousands of women to run a half marathon.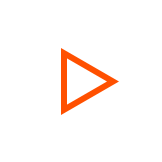 60%

GROWTH OVER 12 YEARS

35k+

FEMALE RUNNERS IN 2015, WITH 4K MEN

$155m

RAISED FOR THE LEUKEMIA + LYMPHOMA SOCIETY
Nike
Women's Marathon + Half Marathon
2004 – 2015

Nike wanted to capture and inspire the women's running market—so we gave women what they asked for and designed a premium running experience that celebrated the female runner. From pre-race massages to a chocolate break on course to Tiffany's necklaces as medals, each piece of the experience was designed exclusively for her.
OBE designed and permitted the racecourse each year (12 years in SF + 1 year in DC), curated a female-focused expotique for packet pick-up, secured and managed the perfect sponsorship partners with her in mind, hosted hype-up activities and the social training journey pre-race, as well as the finish line celebration moment. We built and managed multiple digital pieces—including a member services reward app and shoe reservation system, hyper-lapse and trailer videos, RFID welcome walls, and motivation with custom animations.

Awards:
2008 Event Marketer Ex Award—Best Proprietary Property (Consumer)
2008 Event Marketer Ex Award—Best Single-Market Event (Consumer)