BACK
Inspiring girls to play their own way.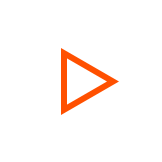 8m+

SOCIAL ENGAGEMENTS

1,768+

GIRLS IMPACTED

24

CELEBRITIES + INFLUENCERS
Nike
It's Her Shot
2021-Present


Nike and DICK'S Sporting Goods came to OBE in 2021, wanting to create a space for girls to make bold plays on (and off) the basketball court. The solution? "It's Her Shot," a live sports experience in LA for young women ages 8-18, featuring shooting contests, open play, giveaways, grants to community groups and inspiring meet-and-greets with women's basketball greats and influencers.
To take the campaign to a new level in 2022, in conjunction with Nike and DICK'S Sporting Goods partners, we turned it into a six-city series and set out to make every girl feel like this event truly was hers. The strategy? Go deep into the paint on relevance. The girls love social/video promotions, shareability and owning everything they do. Campaign extension included more social content, a dunk shot video booth, t-shirt customization, additional talent access and local non-profit partnerships that fuel personal development and camaraderie.
Award(s)
2023 Event Marketer Ex Award — Best Cause / Community Program