BACK
Bringing together a Facebook group in real life.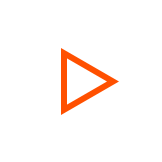 441

SMALL BUSINESSES EMPOWERED

92%

GUESTS INTERACTED
WITH EVENT "BOT"

1

LIVE COMMUNITY
CREATED MURAL
Meta
Meta Boost Gather
Boost Leaders Network (created by longtime client Meta) is an online resource for SMB owners—a community hit hard by the pandemic. So Meta challenged OBE to create a fun IRL experience to expand and deepen this group's sense of community, empower these entrepreneurs to tell their stories directly to Members of Congress, plus make every guest feel supported and celebrated by Meta.
Our solution was "Gather", an in-person and curated two-day experience in Washington, DC with a unifying theme: Connecting Today, Creating Tomorrow. We designed every moment to help guests make up for their lost time by learning, sharing and doing together. Reflecting on achievements. Celebrating each other. Preparing for more.