BACK
Empowering small businesses to rebuild and recover post COVID-19 pandemic.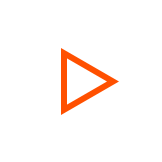 >46MM

UNIQUE VIDEO VIEWS

173

COUNTRIES

10

LANGUAGES
Meta
Boost with Facebook Good Ideas Festival
Meta challenged OBE to create a new global learning experience and celebration for their small to medium-sized businesses (SMB) community. And just like that, Boost with Facebook Good Ideas Festival was born—a virtual, multichannel, global experience spanning twelve weeks. Connecting SMBs to education, resources, partners and each other to strengthen them for the future.
The campaign included real-time events and on-demand content, all designed for mobile-first delivery. On launch day, online videos, virtual events, and social activations served business owners recognition and curated tools.
There were stories of SMB successes—including a United Nations-associated spotlight on small business contributions to sustainable development, in addition to interactive workshops on how to create compelling business ideas. A toolkit guided SMBs on how and where to share their good ideas, and it included fun engagements like profile frames and backdrops, customized stickers and AR filters.
Award(s)


2022 Event Marketer Ex Awards (Silver)—Best Multichannel Marketing Campaign

2022 Event Marketer Experience, Design & Technology Awards (Silver)—Best Measurement or Data Strategy