BACK
Launching a brand new initiative + partnership.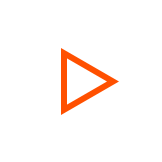 123

ATTENDEES

1m+

VIEWS ACROSS INSTAGRAM
J.P. Morgan
Sweatworking
One-part networking event. One-part group workout. Sweatworking is a fun way to combine fitness, relationship building and thought leadership for active professionals. In 2019, JPMorgan Chase & Co. brought on the actor, comedian, and fitness enthusiast, Kevin Hart to modernize the brand perception of the Corporate Challenge—a road race series that engages 250k+ corporate runners throughout the globe. To launch the Sweatworking initiative, we hosted 120+ firm prospects, clients and stakeholders at the Players Association in NYC for a panel discussion and workout led by none other than Kevin and his trainer, Ron "Boss" Everline. The event concluded with a networking happy hour, where guests let their guard down and left with their endorphins high.