BACK
Promoting a worldwide road race series with an experiential marketing event.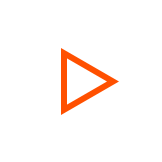 30%

AVERAGE JPMORGAN CHASE
EMPLOYEE ENGAGEMENT
IN PARTICIPATING MARKETS

4

LANGUAGES
(GLOBAL TOOLKIT
CREATED IN)

1

CENTRALIZED EVENT MANAGEMENT TEAM W/ LOCAL PARTNER EXECUTION
J.P. Morgan
Corporate Challenge
2017-Present


The J.P. Morgan Corporate Challenge is the world's largest corporate running event that takes place in 15 locations across eight countries and six continents with one mission: to serve as a catalyst between work and wellness. The series engages nearly 250,000 runners from 7,500 global companies. One part run and one part party, each 3.5-mile / 5.6-kilometer road race connects participants with their colleagues as they celebrate teamwork, camaraderie and the Corporate Challenge community worldwide.
As race and brand experts, OBE was brought in to elevate the program, create consistency amongst all 15 events in the Series, while incorporating nuances among different cities, and execute consistent procedures and experiences across every market. Thus, we created a 380-page Brand Playbook, outlining 58 standard operating procedures, defining online and onsite brand guidelines, developing content capture standards, and creating onsite experiential standards in each market around the globe.