BACK
Empowering women to achieve their financial goals.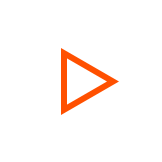 22.2MM

CAMPAIGN IMPRESSIONS
(PRE-ESSENCE FEST)

1.4MM

VIDEO VIEWS
(105K+ WEBSITE VISITS)

16K

PLEDGES TAKEN
Chase x Essence
Currency Conversations
Money talks, but how often do we talk about money? Black women face more obstacles to financial success than any other group in the U.S. We went on a mission to change that. In partnership with Chase and ESSENCE, we took a tour around the U.S. to have Currency Conversations, empowering black women to take a pledge and commit to their financial goals. Through inspiring panels, hands-on workshops, and healthy discussions, we created a network of black women who will motivate and encourage each other on their path to achieving their dreams. Check out the video recap here.
Results


10,000+ women have taken the Currency Conversations savings pledge. 93% of attendees felt positive about their experience, saying, "Life-changing! I gained so much knowledge and was empowered."
Award(s)


2020 Event Marketer Ex Awards (Silver)—Best Multicultural Event Campaign