BACK
Bringing the Call of Duty universe to life.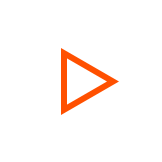 5MM+

GAMER INFLUENCER
LIVE STREAM VIEWS

76K

TWITCH
LIVE STREAMS

11

CELEBRITY
APPEARANCES
Activision
Call of Duty: Modern Warfare
For the second year in a row, we partnered with Activision to unveil Call of Duty: Modern Warfare to the press and content creators for the very first time.

We kicked things off with a cinematic entry moment complete with fog and wall-to-wall projection stitching that transported them right into the in-game environment. After settling in and preparing for the show, attendees cheered as we revealed the first-ever look at the official game trailer, and Infinity Ward game developers discussed the game's new features. Then, groups ended the night in the gameplay area, complete with 130 customized game stations and a 36-foot wall that included the live signature Modern Warfare soundwave on LED panels. 36 hours later, we produced an epic multiplayer tournament, live-streamed to Twitch, while simultaneously giving each of the 36 gaming influencers their own live stream, inviting people around the world into the COD multiplayer universe.